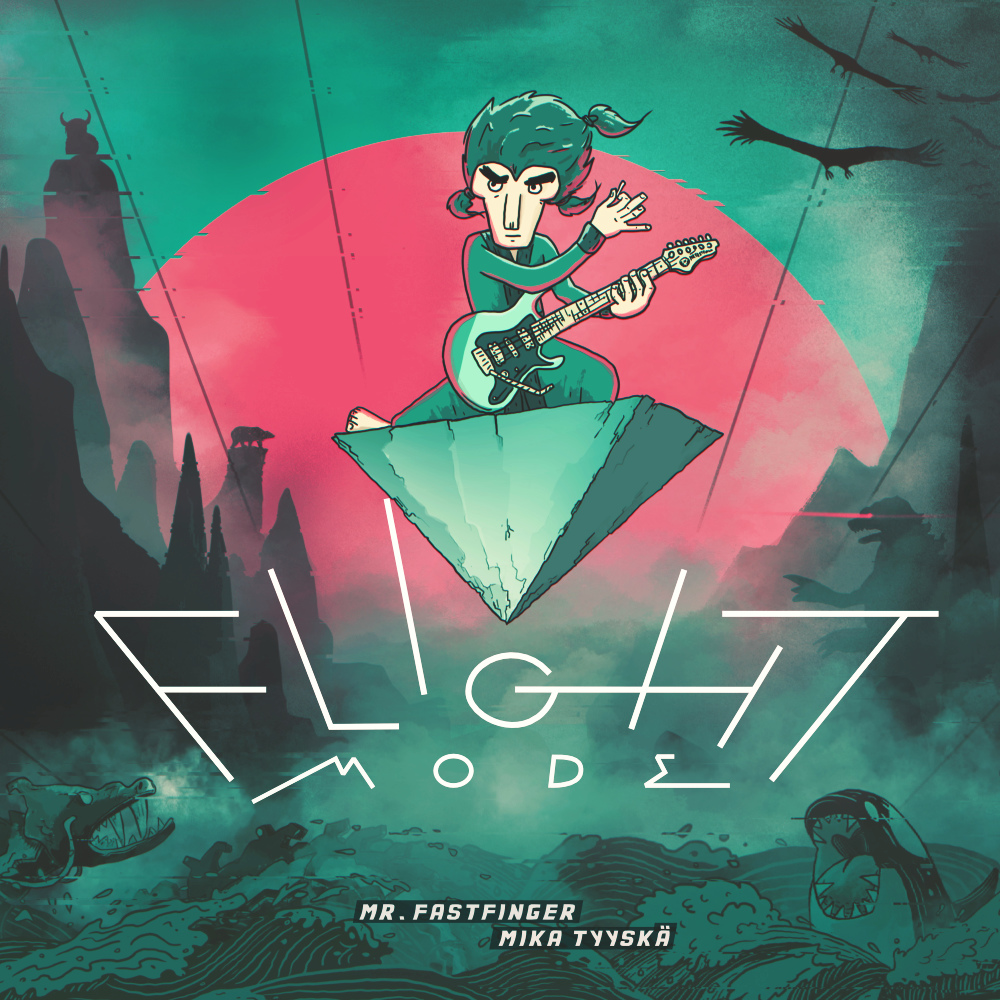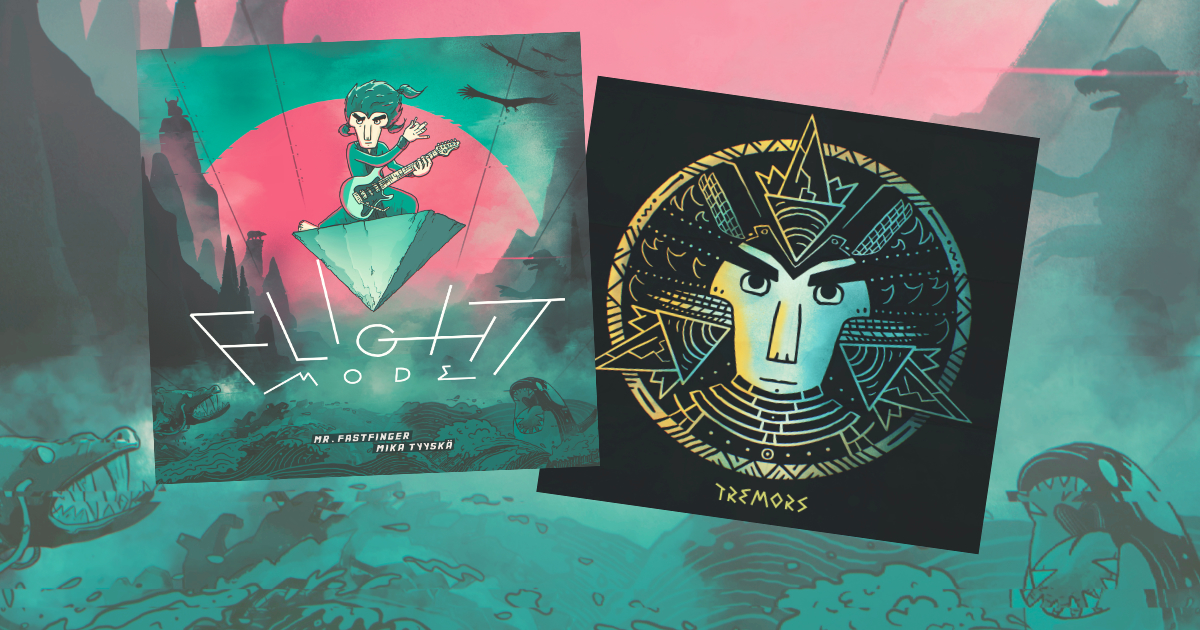 Shockwaves (feat. Jordan Rudess) - video
Opening track of the album, epic progressive hard rocking instrumental rock. Featuring the one and only Jordan Rudess (Dream Theater) .
Rewind - Video
Rewind. This video was captured during out Live Stream Extravaganza show Jan 2021. Drums are 100 % live. Bass is 80% live. Guitar parts were mostly re-recorded in studio, the very ending once the tapping starts is live.
Flight Mode - Video
This composition is based on Magic Carpet Tour - 2007 game. The game was created for the Guitar Shred Show - guitar game website that was originally was where Mr. Fastfinger appeared.
Credits
BAND
Mika Tyyskä - guitar
Mr. Fastfinger - Imaginary guitar
Lasse Rantanen - bass
Thomas Törnroos - drums and percussion

ADDITIONAL ARTISTS
Jordan Rudess – synth leads, piano, organ (1)
Timi Härkönen – cello (5)
Vesa Eloranta – voice (9)

GUITARS
Ruokangas – Aeon "Frog green" and "Cracking Frog green" guitars.
Yamaha – Acoustic Guitar LL16 + Guitarlele (5)
Fazer – Acoustic Nylon (5, 8)

STRINGS
D'Addario NYXL 9-46

AMPS
Spirit of Vintage
TubeMan Plus
Spirit of Rock

CABINET SIMULATION
Two notes C.A.B. M

FX
Loco Instruments – Sensei preamp
Digitech – Freqout
Mad Professor – Forest Green Compressor + Simble overdrive
Boss – NS-2 Noise gate + ES-5 + DD500 Delay + Pitch Shifter PS-3 + SE-50
Ibanez – Tube Screamer mini + Dual Chorus CCL
Kasleder FX – Dirty Little Thing
Sonic Research – Turbo Tuner
Yamaha – FX500
Walrus Audio – R1 reverb
Denon DR-M30HX Cassette deck


PRODUCTION ENGINEERS
Mika Tyyskä engineering and mixing at Mountain Tone, Askola
Thomas Törnroos - drums at Thomas' basement, Porvoo
Junde Hietanen - engineering (3, 4, 9, 18) at Magnusborg Studios, Porvoo
Jimmy T Meslin engineered and Keith Wechsler produced Jordan Rudess (01) at Papp László Sport Arena, Budapest and Bank Austria Halle, Vienna.
Jennifer Batten and Timi Härkönen engineered themselves at their home studios.

Henkka Niemistö - mastering at Henkka Niemistö Mastering, Helsinki

Mika Tyyskä - visual arts engineering

Music arranged by Mika Tyyskä, Thomas Törnroos and Lasse Rantanen

© and ℗ Mika Tyyskä / Elektrik Pyjamas 2022