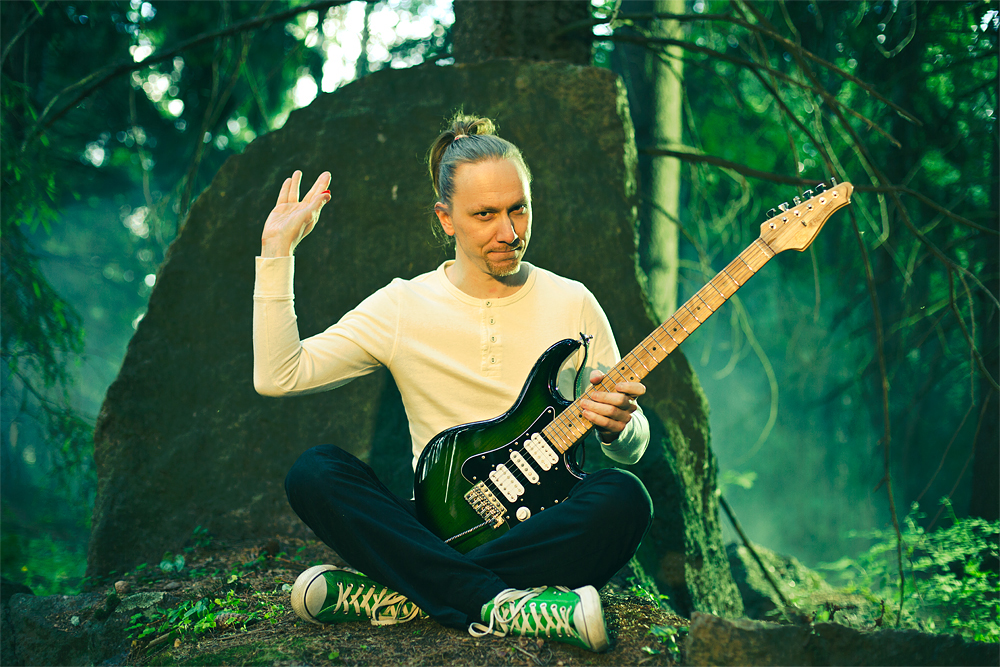 MIKA TYYSKÄ
---
I'm a composer, musician, guitarist and an animator. I'm specialized in instrumental rock. In my music, expressive guitar is in the leading role. I love to create worlds with sounds and push the boundaries.
I approach guitar playing like an animator. I believe the notes only become music when you make them breath. Drama, atmostphere and storytelling are the most important aspects in music. In addition to making music, I love to share and teach what I've learned along the way.
MR. FASTFINGER
---
Mr. Fastfinger, animated guitarist was originally created for the incredibly successful, now legendary website Guitar Shred Show in 2005.
Soon the character started to live it's own life outside the website. Live performances followed the success. Debut album was released in 2009.
---
NOTE: After 15 years, the site still works in 2020, but you'll need a browser with Flash plug-in!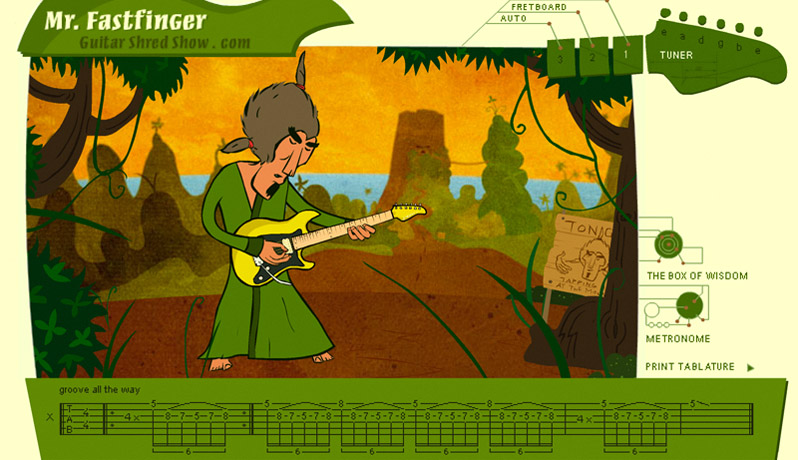 WAX ON - WAX OFF
---
Playthrough video of tune "Wax on - Wax off". Originally released on Mr. Fastfinger's debut album "The Way of the Exploding Guitar" (2009).
SHORT DOCUMENTARY
---
This mini documentary about Mika Tyyskä was shot in 2016 for Ruokangas Guitars channel.
TROY GRADY INTERVIEW
---
Troy Grady (Cracking the Code) interview's Mika about Guitar Shred Show.
THE SPIRIT OF THE GUITAR HUNT
---
Progressive and instrumental musical adventure. A film that reveals the secrets and the magic how Mr. Fastfinger's guitar was made. Starring master guitarist Mr. Fastfinger and guitar maker Juha Ruokangas. Music and direction by Mika Tyyskä. Movie mixing live action and cartoons, in and out of this world.